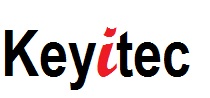 Manage Your Data Center Assets with Tangible Results
---
Liebert Power Distribution Units (PDU)
1.- The Liebert Precision Power Center (PPC):
The PPC units provide the protection your critical loads demand. They integrate isolation, electronic grade grounding, distribution and power monitoring in a single, self-contained cabinet. They are available for raised floor (15-225kVA) and non-raised floor applications (15-150kVA.

Options include branch circuit monitoring system, harmonics mitigation, surge suppression, combination of power distribution and automatic switching (see STS2/PDU).



The Liebert Precision Power Center (PPC) brings you a distribution system that is both secure and easily expandable (15-225kVA)

computer grade grounding: the PPC unit establishes a single point ground for the critical load (copper windings transformer 480v. input, 120/208Y output
secure distribution and circuit identification: individually protected 225A panelboards with plug-in or bolt-on breakers. Each breaker has a tag ID, each output cable is labeled at each end
non-linear load compatibility: the PPC units can accommodate moderate levels of harmonic currents. If severe levels of harmonics are anticipated, K-Factor transformers, and multi-output transformers option for harmonic current cancellation are available.
on-site power monitoring:

True RMS measurements
Autoscan of all parameters
Adjustable alarm thresholds
Programmable custom alarms
Battery-backed alarm memory
Summary alarm contact

Options:

An expansion cabinet can be placed adjacent to Liebert PPC, adding up to six additional panel boards.
Transient voltage surge suppression (TVSS) is available for increased protection from damaging voltage surges.
Redundant Liebert PPC configurations are available for high-availability, fault-tolerant applications including: dual-input breakers, dual-transformers, and static transfer switches.
K20 transformer safely withstands high harmonic currents associated with electronic loads without derating.
2.- The Liebert Remote Distribution Cabinet (FDC):
The FDC units extend the functionality of the PDU by packaging up to 168 poles (four complete 42-pole inline panelboards) in a stand-alone cabinet with the smallest possible footprint.



The Remote Distribution Cabinet (RDC) is the simplest way to wire a colocation facility or internet data center. It extends the functionality of the PDU by packaging 168 poles (four complete panelboards) in a stand-alone cabinet with a rack footprint.
Unlike standard Liebert Precision Power Center (PPCs), the RDC has no internal isolation transformer and requires 4-wire-plus-ground input from a PPC or other transformer.


Product Features:
168 Breaker Poles in a stand alone rack footprint cabinet
Unique 42-Pole Inline Panelboards
Unobstructed Wiring Access for Ease of Installation
Complete Isolation and Maintainability
Single, dual or four-input configuration
Optional clear door
Optional current monitoring panel
---
| | |
| --- | --- |
| | Tel.: 480-332-0390 |
| 7640 E Manana Drive | Fax: 425-963-4172 |
| Scottsdale, AZ 85255 | e-mail: info@keyitec.com |