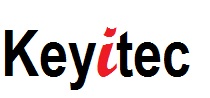 Manage Your Data Center Assets with Tangible Results
---
News:
What's new?
Keyitec offers battery asset management to data centers. Batteries are the weakest link of any UPS systems, stationary banks and emergency generators in data centers. By combining the BACS Battery Monitoring & Conditioning System (which extends drastically the battery service life) and its Managed Services (24x7 monitoring, alarm notification and escalation, battery replacement recommendation, monthly reports), Keyitec provides its customers substantial saving and peace of mind.
For details and quote, e-mail us at info@keyitec.com
Geist opens up its brand new facility in Lincoln, NE. All Geist PDU's, cooling and monitoring devices are now manufactured in this state of the art plant. Keyitec's CEO who visited the plant in June said: "We are proud to offer our customers the Geist product lines (DCIM: Environet, Racknet, PDU's, Air Management Systems, Environmental monitoring Systems). This new facility is another proof that Geist puts its customers first and is up to the task of delivering on time every time quality products".
---
| | |
| --- | --- |
| | Tel.: 480-332-0390 |
| 7640 E Manana Drive | Fax: 425-963-4172 |
| Scottsdale, AZ 85255 | e-mail: info@keyitec.com |