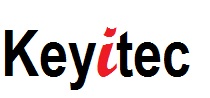 Manage Your Data Center Assets with Tangible Results
---
BACS/Generex Battery Monitoring & Conditioning System

1.-BACS/Generex Battery Monitoring and Conditioning System

Batteries are an essential part of your mission critical power backup system. Unhappily, they are also the weakest link in your overall redundant backup architecture. One bad battery in a string will shut down your operation at a time when you need it the most.
Preventive maintenance services can detect a bad battery, but they are too far apart to ensure that no battery will fail during a power outage. The solution and the only solution is to monitor continuously all your batteries and detect early any potential problems.

Keyitec offers the BACS/Generex system, the only system that monitors your batteries and extends their service life beyond the usual 3-4 years (VRLA)and beyond the 12-13 years (for flooded batteries). Over 500,000 batteries have been installed with the BACS/Generex system since 2004.
The BACS/Generex Battery Monitoring & Conditioning System monitors continuously your mission critical batteries and securely collects detailed data on battery performance and health status; it is cost effective and easy to install. The BACS/Generex system is comprised of two main components: the BACS module and the WebManager. The BACS module is installed on each battery and polls:

Voltage (continuously)
Impedance (once a day)
Temperature of each battery (continuously)

The BACS/Generex Battery Monitoring & Conditioning System

Provides monitoring of key battery parameters, warnings and alarms indicative of a failing battery or a thermal runaway
Provides "Equalization/Balancing" with tight floating voltage control of each battery (nominal voltage +/-.01V)

Which prevents overcharging & undercharging
Extends battery service life expectancy beyond the usual 3-4 years (VRLA)and beyond the usual 12-13 years (for flooded batteries)
Allows to replace only failing batteries as needed
Allows Mix and Match of new and old batteries within the same string
No more full string replacement or premature battery replacement

Is complemented by the BACS team of battery experts which offers unlimited support and notification in advance of battery trends that may result in failure. Your operation is assured of 100% uptime.
Includes "Managed Services" w/ alarms, notification, escalation & battery asset management

Saves end-users substantial cash flow over PM's or passive battery monitoring systems (see case study below on 3000 VRLA's - $2.5M savings w/ the BACS system)
Overcharging (dryout) and undercharging (sulfation) are the main causes of battery degradation and premature replacement in UPS Systems

UPS rectifiers control the overall DC voltage of the battery strings but do not control the float voltage of each battery
overtime some batteries will get overcharged and will degrade prematurely (due to dryout in VRLA's)
overtime some batteries will get undercharged and will suffer sulfation, degradation, loss of capacity and premature failure (VRLA's and wet cells)
overcharging and undercharging lead to premature replacement of the entire strings (3-5 years for VRLA, 12-13 years for wet cells)

BACS controls the float voltage of each battery

each battery float voltage is maintained at 13.6V +/-0.1V or better (VRLA's)
each cell float voltage is maintained at 2.25V +/-0.01V or better (wet cells)
no more overcharging nor undercharging
no premature degradation nor need to replace the entire string(s)
old and new batteries can cohabit within the string with no negative effect
only failing batteries are ever replaced

BACS your monitoring & battery life extension solution

daily polling and trending analysis of every battery and string, including battery voltage, resistance and temperature
detects trends, failing battery and sends an alarm
reduces battery maintenance cost, extends battery life for maximum ROI
allows new and old batteries within the same string with no negative effects
only failing batteries are replaced - replacing the entire string is no more needed
major savings over PM's and over conventional/passive battery monitoring systems
---
| | |
| --- | --- |
| | Tel.: 480-332-0390 |
| 7640 E Manana Drive | Fax: 425-963-4172 |
| Scottsdale, AZ 85255 | e-mail: info@keyitec.com |