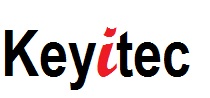 Manage Your Data Center Assets with Tangible Results
---
PDU Cables and Receptacles & Air-Guard Cable Seal
Page Overview: Shortcut links
1.-PDU Cables:
Keyitec provides all kinds of UL 478 Listed cables and receptacles to accommodate the specific needs of your data center. Fully configured, fully tested cables save time, labor and overall project cost.
Fax or e-mail your panel schedules with your data center floor panel and Keyitec will quote by return all the necessary cables cut to appropriate length w/ receptacles and labels to meet your needs. Most orders are built and shipped within 48 hours.
Use our template and e-mail it to us for quote: PDU Cable Template
Cable Types:

liquid-tight conduit cables
SO Cord assemblies with male plugs
SO Cord assemblies with female connectors
MC Cables
Field Wires

Receptacle Types:

Russell Stoll, Inline or box type
IEC 309, Pin and Sleeve
NEMA, Standard locking or straight blade

Custom Cable Configurations:

Single or multiple circuit cables
Cable and tails cut to any length
Nine liquid-tight conduit colors to separate primary power from redundant power, identify individual cable runs and mark each panel board within the PDU
Plug-in or Bolt-in style circuit breakers in stock for your convenience
Variety of mounting options available (i.e. uni-strut or pedestal mounts)

Free cable labeling

Label at both ends of each cable w/

UL Certification
PDU/RPP Identification
Circuit Number
Cable Length
Equipment
Device Type

Cable testing

All cables are thoroughly factory-tested and checked to ensure unmayched performance and reliability.

Ground continuity and Hi-Pot quality assurance testing is performed on each cable. These tests meet UL requirements for data processing equipment cables.

Proper ground integrity
Continuity
No insulation leakage
Circuit voltage capacity (tested at twice-rated circuit voltage plus 1000 volts)

Packaging

The custom-built PDU power cables are coiled into sturdy fiber drums and barreled by PDU designation (or other customer provided specifications)

Request for Quote:

Fax or e-mail your panel schedules and floor plan of your data center
Use our template and e-mail it to us for quote: PDU Cable Template
2.-Air-Guard Cable Seal Products:
Keyitec provides Air-Guard Cable Seal Products to seal cable openings and minimize cool air loss on the data center floor


The Air-Guard Cable Seal product line from PDU Cables, manufacturer of prefabricated underfloor power distribution cables, is used to seal access holes required for cable routing through the data center floor.
An immediate "energy-savings" benefit is realized by using the Air-Guard Cable Seal product line. These products significantly minimize cool air loss, while improving the static pressure to cool data center equipment, which helps prevent expensive electrical equipment from overheating.

Advantages of the AIR-GUARD Cable Seal product line:
Provides an exceptional seal around cables for an effective and economical solution towards eliminating bypass air through cable cutouts.
Reduces air loss in plenum cooled floors and increases under-floor static pressure.
Improves cooling efficiencies and extends cooling equipment longevity.
Seals cable openings with an overlapping brush and/or EPDM gasket material to help prevent under-floor contamination.
Allows flexibility and simplicity in cable routing.
Flame retardant ABS polycarbonate material provides a finished look on all raised floor panels; the solid construction and the textured surface compliments all floor coverings.
ABS and Nylon Polymers carry a VO rating per the ANSI/UL94 Standard for "Tests for Flammability of Plastic Material for Parts in Devices and Appliances".
2008 NEC code compliant with requirements of Article 645.5 (D)(5).
RoHS compliant.
Installation is simple and inexpensive.
Air-Guard Flushmount

The Flush Mount is used when making new installations in your data center to maximize energy efficiency.
Two Air- Guards can be installed together for applications that require large bundles of cables.
Designed with a removable back-brush feature that allows removal of floor tiles without disconnection of cables. This feature also allows large connectors to pass through the grommet without the need for an over-sized cutout.
The integrated trim saves time and labor; eliminating the need to cut individual trim fittings.
Includes mounting hardware and cutout template.
Dimensions:

Cutout - center installation - 10.50" X 4.5"
Cutout - edge installation - 10.50" X 5.25"
Usable area - 9.0" X 3.0"
Overall - 13.0" L X 6.25" W

Optional Safety Cover fits over the Flush Mount to provide a solid surface for increased durability and safety when cables are not going through the floor.

OSHA may require the Safety Cover on construction sites.
Allows for easy maneuver of equipment over floor cutouts.
Dimensions: 4.0" X 10.0"

Air-Guard Extreme

The Air-Guard Extreme is a heavy duty unit with a two stage, integrated sealing system, EPDM gasket material (UL94 HF-1 rated) and standard Air-Guard brush technology, to provide the most effective air seal.
Heavy duty, integrated Safety Cover comes as a standard component. This feature allows installation of the grommet during the construction phase and eliminates the risk of injury by someone stepping through the grommet opening.
OSHA jobsite statutes require open holes in floor panels to be covered. The cover may remain in place until cabling systems are installed and may be saved for future use.
Easy to install and integrates with the access floor static dissipative system.
Dimensions:

Cutout - 9.0" X 6.25"
Usable area - 7.25" X 4.75"
Overall - 11.0" L X 8.25" W

Air-Guard Brat

Designed as a compact, integrated two stage sealing solution.
Removable back brush allows panel removal without "trapping" cables.
The integrated trim saves time and labor; eliminating the need to cut individual trim fittings.
Includes mounting hardware and cutout template.
Dimensions:

Usable - 3.3" x 3.2"
Cutout - center installation - 4.5" X 4.5"
Flange to flange - 6.9" X 6.4"

Air-Guard Surface Mount

Use the Surface Mount to cover existing floor cutouts for ease in cooling management in an established data center.
This two piece assembly is designed to retro-fit a around existing cables without the need to disconnect cables.
Includes mounting hardware and adhesive application option.
Dimensions:

Brush coverage - 8.0" X 8.0"
Usable area - 6.5" X 6.5"
Overall - 10.0" L X 10.0" W

Air-Adapt is an ccessory to the Air-Guard Surface Mount
Will allow installations over cut outs of 12.5" x 12.5" max.
Adhesive application allows for quick and easy installation.
Dimensions: Overall - 14" L X 14" W

Air-Guard Brush Kits

The Air-Guard Brush Kits are designed to seal odd size cutouts using brush technology.
Modify the Brush Kit, as required in the field, to fit custom floor cutout sizes.
Easy to install with factory applied adhesive strips.
Applications include new cutouts or existing cutouts with cables.
Engineered side rail clips provide cable protection as required by code (NFPA 75, Section S-4.4)

The Flush Mount Brush Kit contains two brush pieces and four side rail clips.
Use the Flush Mount Brush Kit to seal access floor holes that require custom size installation.

12" Flush Mount Brush Kit - Dimensions: 12.0" X 9.0"
24" Flush Mount Brush Kit - Dimensions: 24.0" X 9.0"

The Surface Mount Brush Kit contains one brush piece and two side rail clips.
Seal holes against the perimeter/wall, with no need to cut floor panels, or mount over odd shape and size access floor cutouts.

Surface Mount Brush Kit - Dimensions: 23.75" X 6.5"
Usable: 20.75" X 4.75"

Air-Block

The Air-Guard Air-Block product line is a patent pending, two piece floor grommet line made with integrated EPDM gasket material for sealing around cables going through access flooring.
Mechanically locks into a hole in the access floor panel via toggle screws located on the top surface of the grommet.
Exposed screws are finished with a plug cap that matches the grommet surface.
Grommet splits into two sections for easy installation, making installation quick and easy; no fishing cables through the grommet.
Engineered Safety Cover is designed to eliminate jobsite safety issues and protect cable and gasket area when the grommet is not in use.
Includes mounting hardware and installation instructions.

6" Air-Block - Dimensions: 6.0" diameter hole, Knock-outs: (2) 1/2" AND (2) 3/4"
3.5" Air-Block - Dimensions: 3.5" diameter hole, Knock-out: (1) 1/2" (expandable to 3/4")

Square Air-Block - Dimensions: 4.875" X 4.875", Knock-out: (2) 1/2" (expandable to 3/4")
Rectangular Air-Block - Dimensions: 8.875" X 5.375", Knock-out: (5) 1/2" (expandable to 3/4")
---
Tel.: 480-332-0390
7640 E Manana Drive
Fax: 425-963-4172
Scottsdale, AZ 85255
e-mail:info@keyitec.com